8 Top Universities That Offer Blockchain Education
Blockchain went mainstream after the cryptocurrency boom last year, in which investors and governments alike were able to take a glimpse to the potential of a much bigger and yet underdeveloped technology.
The fact that this distributed ledger technology is still in the blur is mainly caused by an over-extended illiteracy within the citizens of how this system works or simply how to build a platform through a blockchain.
This technology, as new as it is, has also left time for Universities to offer specialized courses so far. Many new companies using blockchain are still working out its true potential, mostly getting their coding-knowledge out of Bitcoin White Paper, where the blockchain was first introduced worldwide.
However, and as seen for some experts as an upcoming revolution, some universities are starting to launch blockchain courses offering answers to those who will to fully understand how this growing system works.
Here you can find a list of the top 8 universities that offer Blockchain Courses, made by Coinify Newsroom:
1. New York University (NYU) in USA
The first University of the list comes from the other side of the Atlantic Ocean and it focus its syllabus on the application of the blockchain rather than IT coding in blockchain. As in 2014 New York University started offering blockchain classes, the first course opened was "The Law and Business of Bitcoin and Other Cryptocurrencies." This course, which made its focus on the economic part of the blockchain, is still available and explains Bitcoin and other alternative payments mechanisms. NYU students can also sign up for "Digital Currency: Revolution in Money and Payments?" This course introduces participants to digital currencies and emerging mobile payment systems.

2. Princeton University in USA
The second education centre that comes to this list also takes those willing to learn blockchain to the one of the most iconic Universities of the world, New Jersey's Princeton University offers a blockchain related course called "Bitcoin and Cryptocurrency Technologies." This online course offered via Coursera and addresses important questions about Bitcoin. If you are interested in knowing answers to following questions, we recommend considering it: How does Bitcoin work? What makes Bitcoin different? How secure are your Bitcoins? How anonymous are Bitcoin users? What determines the price of Bitcoins? Can cryptocurrencies be regulated? What might the future hold?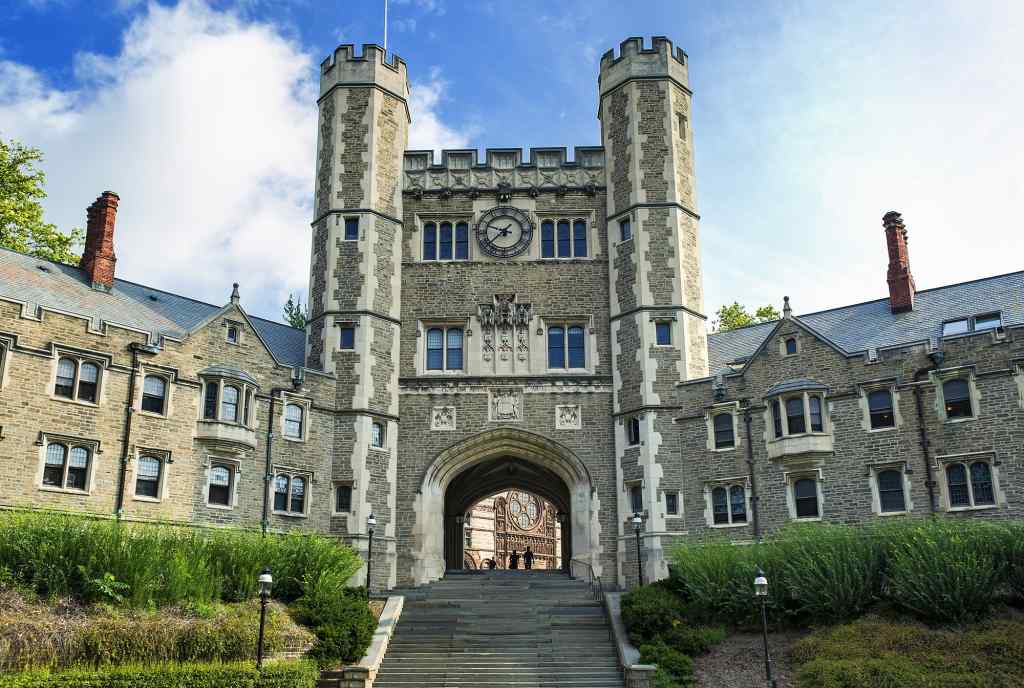 3. Stanford University in USA
Stanford University, another main institution in America also offers a special course about blockchain called Bitcoin Engineering. It focuses on studying how to produce Bitcoin-enabled applications. You will be able to get a grasp of a well-developed introduction to Bitcoin as well as Bitcoin enabled computing.
4. University of California-Berkeley in USA
California is host of few major Universities of the world and an important hub for Communications and Technology-related degrees. California-Berkeley offers an open-source undergraduate cryptocurrency course for their students. At the same time, Berkeley students run organisation organises crypto meetups and host talks, developer tutorials, workshops and more. Moreover, the organisation builds side projects and conducts research using cutting-edge blockchain and crypto technologies.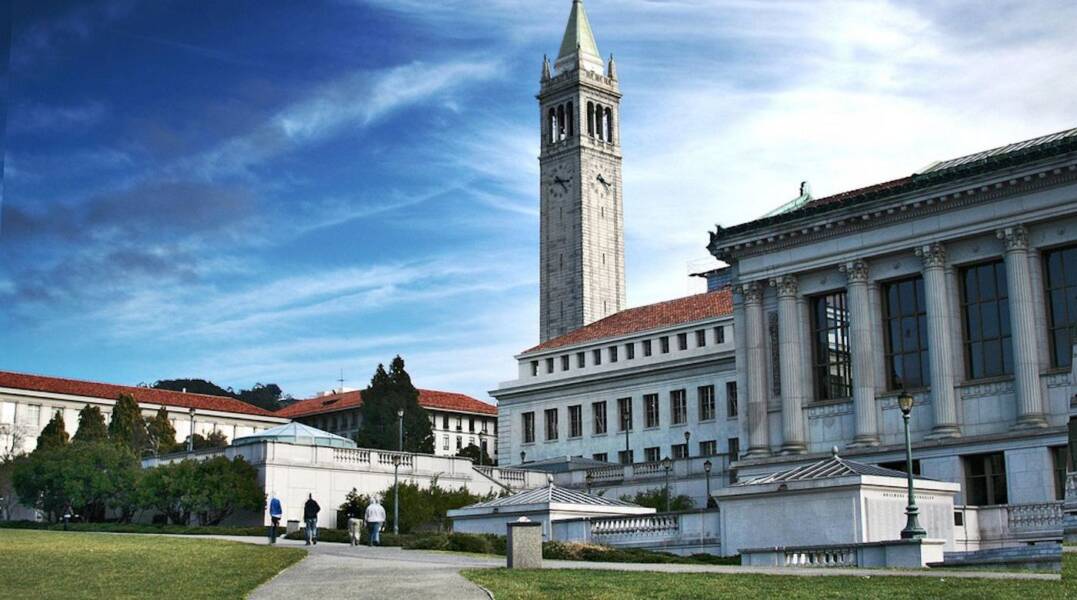 5. Cyprus' University of Nicosia in Cyprus
The first University out of the USA can be found in a small island in the East of the Mediterranean Sea, in Cyprus, specifically in Nicosia. In fact, Nicosia is the largest independent university of Cyprus and it offers the first Master of Science degree in Digital Currency available online. The first course in the degree "Introduction to Digital Currencies" is offered for free as an open enrolment MOOC course to anyone interested in learning about the fundamental principles of digital currency. It is taught by renowned Bitcoin experts Andreas Antonopoulos and Antonis Polemitis and includes 12 live online sessions.
6. University of Cumbria in the UK
The British are also top in Education matters, and Cumbria highlights their first institution in this list. This university launched a free Master-level online course that focuses on the future of money. During the course, students reportedly explore the assumption somewhat prevalent in the Bitcoin community that money is best understood as an asset with an intrinsic value.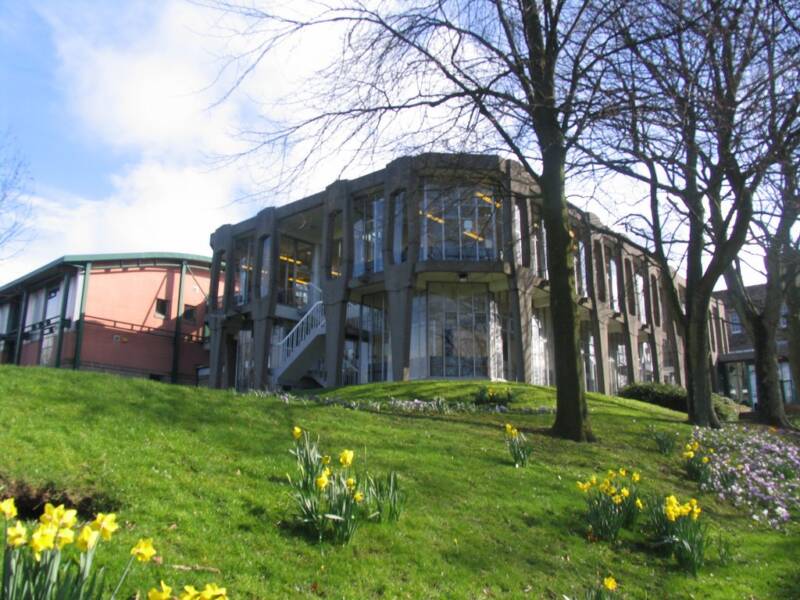 7. Blockchain University in USA
Blockchain University situated in California combines robust academic instruction led by the most influential minds in the blockchain ecosystem with solution oriented design thinking and hands-on training. The university offers blockchain technology education for developers, managers and entrepreneurs.
8. B9 Lab Academy in the UK
The last educational institution comes from the UK, B9 Lab Academy offers blockchain courses for technical executives and analysts. The courses are aimed at experienced technical stakeholders introducing everything needed to understand the technology, smart contracts  and both technical and social frameworks relating to the technology.
It is otherwise extended, said in this very media loud and clear many times, that blockchain showcases a decentralized platform where all parts are connected at the same time and must agree on any change requested in the platform for that alteration to be implemented. It works indeed through Peer-to-Peer network, keeping records of every change made within the chain in every computer alleged. After that change (transaction, contract, etc.) is agreed upon all users a new block is added to the network. That way, it highlights an incorruptible distributed database, and thus it leverages the highest security standards.
If properly understood and implemented, the blockchain potential can literally re-shape the way transactions, and hence business and investment, is done. Some experts even say that features a complete new revolution within the Digital.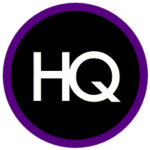 TechnologyHQ is a platform about business insights, tech, 4IR, digital transformation, AI, Blockchain, Cybersecurity, and social media for businesses.
We manage social media groups with more than 200,000 members with almost 100% engagement.